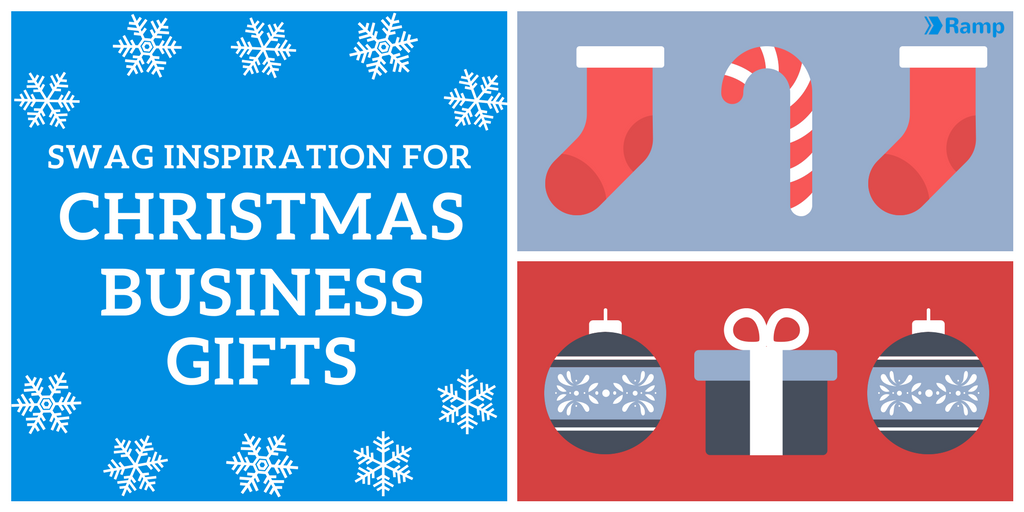 Christmas business gifts, such as sweaters and t-shirts, are great way to say thank you to your employees, your clients, and earn you some good holiday PR. It only takes a little effort to come up with corporate Christmas gift ideas that really stand out from the crowd. Plus, you'll have created something that people will want (and hopefully wear more than just over the festive season!). And the potential rewards are huge!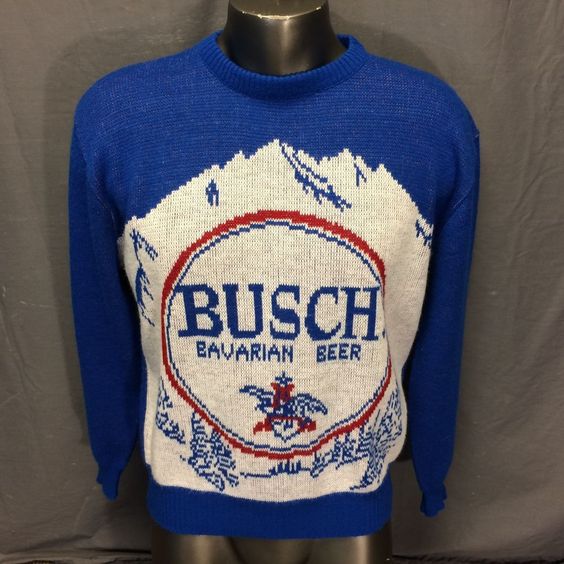 There's generally two approaches to Christmas when you work in a team or business.
1 – Get Mariah Carey blasting out of the office stereo from the 1st November onwards.
2 – Begrudgingly stick up some tinsel and a second hand Christmas tree on the 22nd December, just before everyone leaves for the holidays.
Whichever camp you fall into, the holiday season brings an amazing opportunity to be great at Christmas business gifts. You can build team spirit, reach out to favourite customers, and grow your brand. Sometimes all at once.
Christmas business gifts
UBER
Uber worked with Dutch design agency Oy to bring this Christmas sweater to life: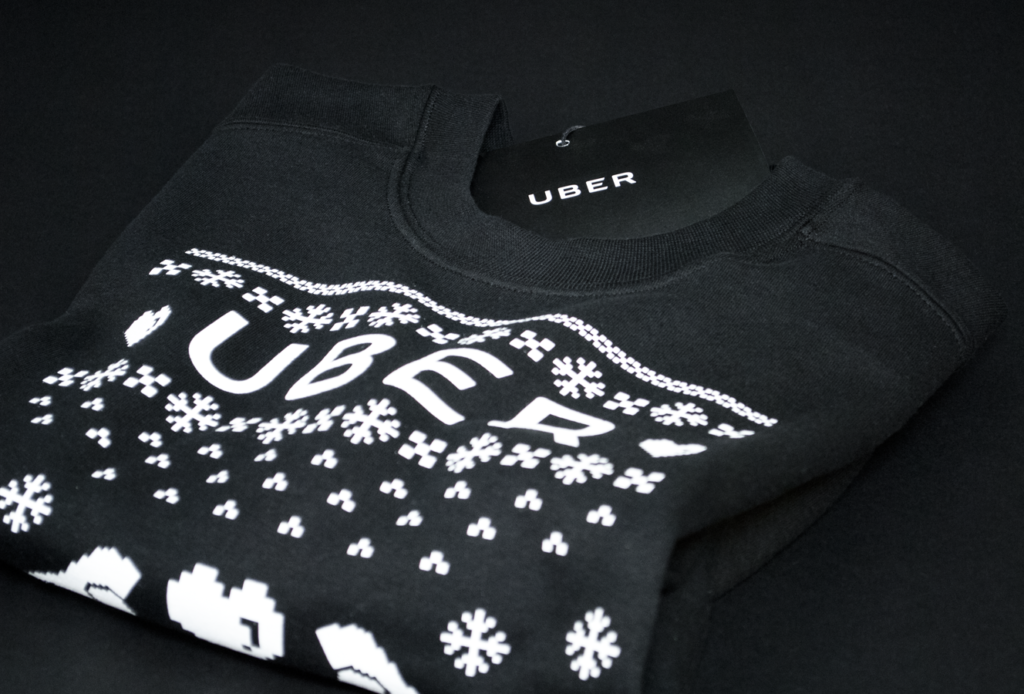 "We wanted to design something that would reflect Uber's young and hip culture, while still maintaining a sense of the traditional Christmas spirit. Using conventional sweater designs as a basis and applying relevant brand elements, the outcome is an ownable design with the right amount of freshness and humour."
We think they did a great job, and there's no doubt that any staff members who got one will still be wearing it with pride for many Christmases to come!
This isn't the first time the tech giant got in on the Christmas sweater act. In fact, they gave a bunch of these (below) away in their app to people who were quick enough! Uber even donated a sweater to The Salvation Army for every one given away.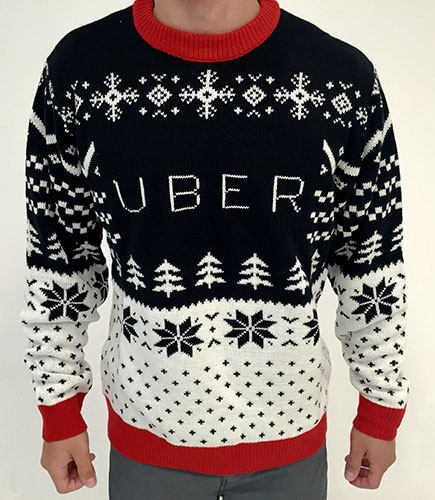 APPSFLYER
When mobile marketing platform Appsflyer needed holiday-themed sweaters they gave us a call. We helped out with print and distribution of hundreds of these beauties to their friends, customers and partners all over the world. It even got them plenty of Twitter love!
I like my new Xmas pullover very much!!! Thanks to @AppsFlyer for this amazing xmas gift! pic.twitter.com/TqXgMUApSk

— David Cremades (@Xivid) December 20, 2016
Christmas jumper day and our Wizard of Ops is representing @appsflyer in style. #savethechildren pic.twitter.com/GVTiQTdB4n

— Paul West (@Pau1West) December 16, 2016
Thanks for the gifts ??❄️✌?️ #merrychristmas @AppsFlyer @TheASOTool @DanielPeris @MiriamPelaez pic.twitter.com/IwJib8y2wP

— PickASO (@pick_aso) December 21, 2016
JGA
Florida marketing agency JGA made a splash with their pizza box full of Christmas goodies. It included a gorgeous Christmas t-shirt design with one of several animals dressed as a reindeer. Festive! It was to promote their "fast delivery idea kitchen". And they decided that being based in Florida they should choose t-shirts over sweaters!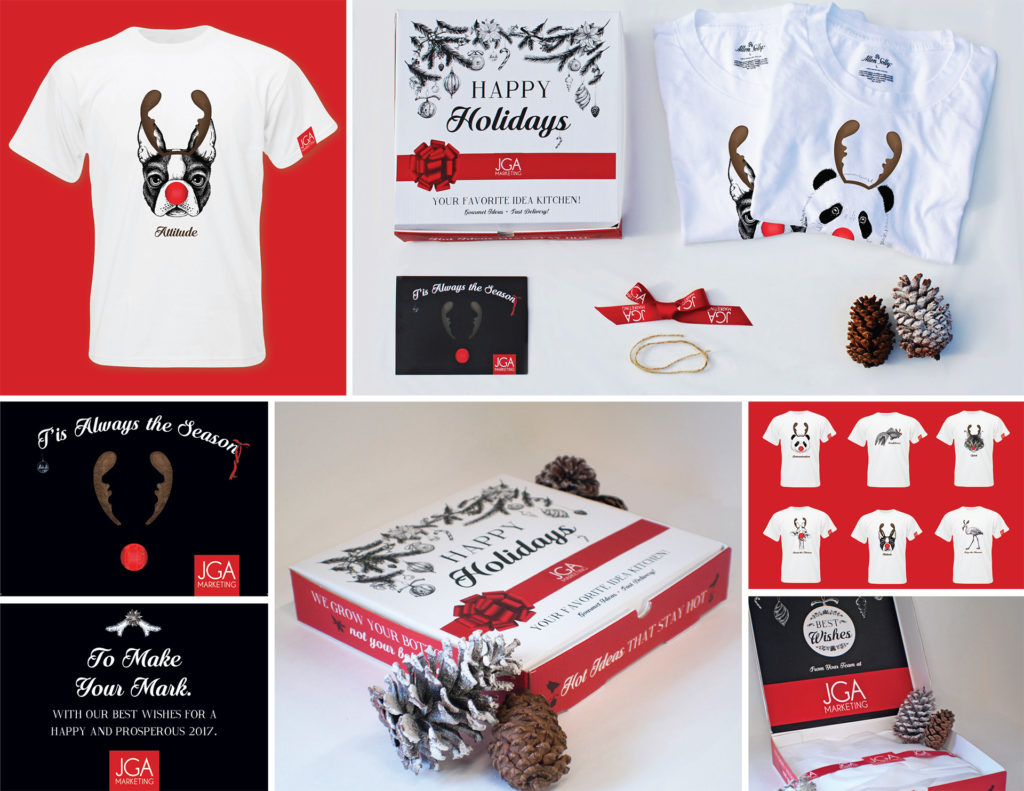 STARBUCKS
When it comes to Christmas, very few brands "own" the time of year like Starbucks. Whether it's simply the ubiquity of Pumpkin Spice Lattes once halloween is upon us, they have a real flair for being seasonal. They put us all in the mood for spending a bit of extra cash on coffee, with great Christmas t-shirt ideas by making sure their staff look Christmassy yet casual…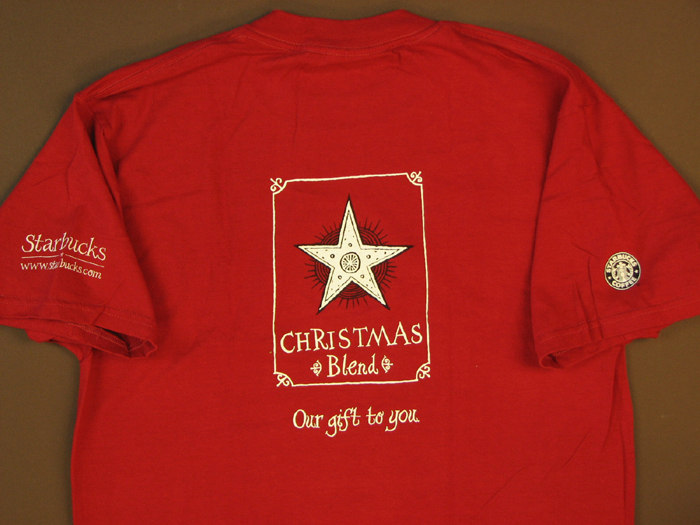 The key thing to be aware is that Christmas business gifts don't have to be a costly exercise. And it can result in higher staff engagement, delighted clients, and positive PR. Great quality printed Christmas t-shirts start from just £2.50/$4.50/€3 each, while fantastic sweatshirts can be provided for as little as £7/$10/€8 each.
If you'd like to know more, just drop us a line on [email protected]. Or just say hello in the livechat box. We'd be delighted to help out!