So, which t-shirt to print on?
There's a lot of choice when it comes to t-shirt brands. We've simplified the process for you by choosing three great options on our main ordering page, but we know sometimes it's good to get the lowdown on all the options on how to choose which t-shirt to print on. We've rounded up the contenders from American Apparel, Gildan, Fruit of The Loom and Continental below – these are ordered from lowest price to highest.
Fruit of the Loom
We use the Valueweight SS28M shirt. It's a great basic choice if you're on a budget. These shirts will fit people almost everyone (sizes run a little larger, and the shirts are not fitted – there's no tapering at the waist). There are versions of this shirt available in kids and womens sizes too. It weighs 165 grams.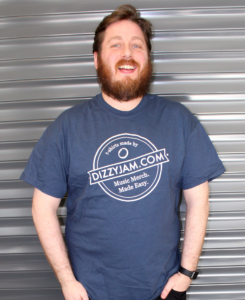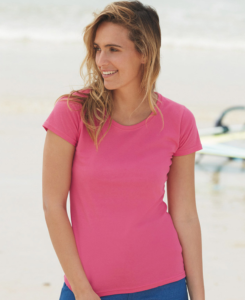 Gildan
Our standard shirt is the Gildan Softstyle (aka GD01 or 64000). We recommend this shirt for a few reasons – it has a soft feel to the cotton, and a bit more of a slimmer fit, which means although it's a basic shirt it looks much more expensive. There are women's versions too. The sizes run pretty small because it's fitted, so you may want to order one size up if using this shirt. Most colours are 100% cotton. It's also lightweight at only 150 grams.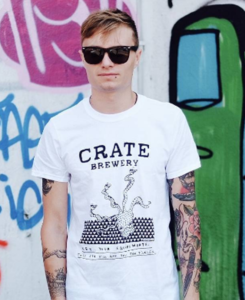 Gildan Ultra Cotton (2000): This is one of the thickest Gildan shirts at 200 grams, so if you prefer a warm t-shirt this is for you. It's available in plenty of colours and some of the more basic colours also go up to 5XL, so choose the Ultra if you need large sizes.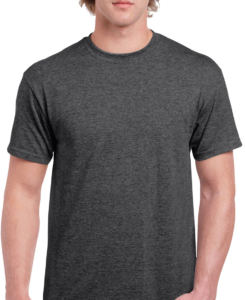 Gildan Heavy Cotton (5000): The weight of the Heavy Cotton is about halfway between the Ultra and the Softstyle, so it's a perfect balance between those who like a thick shirt and those who prefer the more fashionable lighter garments. It's available in lots of colours, and there's a women's and a youth version.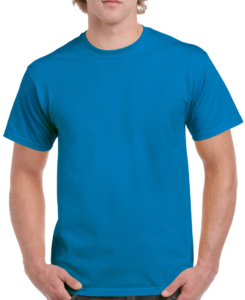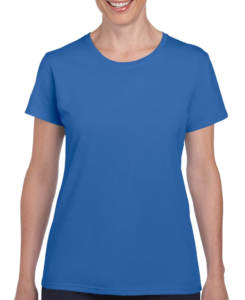 Continental
The Earth Positive (EP01) by Continental is great if you're looking to step up from the standard brands. Continental shirts are 155 grams, 100% Combed Organic Cotton, approved by the Soil Association. The fit is somewhere between the Gildan Softstyle and the GIldan Heavy Cotton, and the cost is a little more than the Gildans. There's a women's version (EP02) but it's not available in a lot of colours.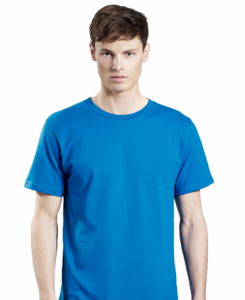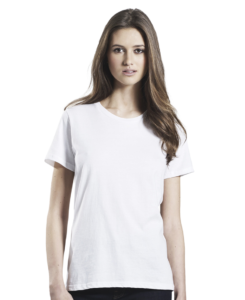 The Continental FS01 is a 145 gram shirt made out of officially certified 100% organic fairtrade cotton. It's not available in a lot of colours, but the shirts feel great and it's all about the fairtrade status.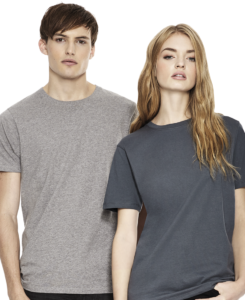 American Apparel
Our premium option is the American Apparel 50/50 (BB401). Choose this if you love the soft feel of the blend of cotton and polyester and the fashionable fit, mixed with a super 125 gram lightweight garment. This is a unisex shirt so there's no female option.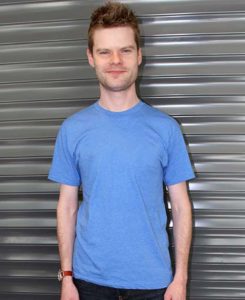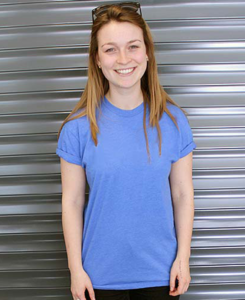 American Apparel Fine Jersey: 100% cotton, 146grams and available in mens and womens sizes. It's really similar to the 50/50, but just not quite as soft.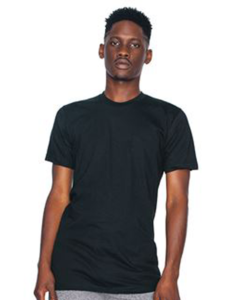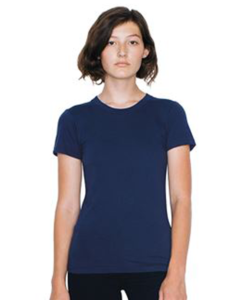 SO – that's just a basic roundup – if you'd like long sleeve shirts, v-neck shirts, vests, or any other type of garment, talk to us on chat. We're here to help.
Any questions?
If there's anything we can do to help, just ask in the LiveChat box, give us a call, or email us. And don't forget the free checklist below so that you have all the things you need to know before ordering custom t-shirts and more in one quick and easy document.