Who we are
Ramp was founded by Milen, Dafydd and Neil. We eat, breathe and sleep t-shirts. We're a European company with print facilities in four locations in the USA, as well as two locations in Europe. We built Ramp on the principle that when it's time to order t-shirts, it should be quick and easy. Having helped hundreds of thousands of customers with our print-on-demand t-shirt businesses, we decided it was time to offer that same level of ease and customer service for customers who want to order screenprinted t-shirts or hoodies in bulk for teams or events.
Milen
Our tech genius and his team make sure everything is smooth, secure, and simple. His favourite t-shirt is one from the 2009 Montreux Jazz Festival, which he'll always regret not attending. And it's now more grey than black, and relegated to being worn for gardening.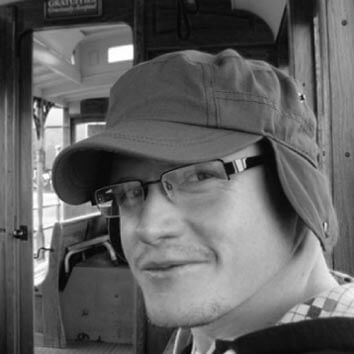 Dafydd
A brilliant organiser who oversees the running of the company, and ensures all the processes run smoothly so that you get the t-shirts you need, when you need them. His favourite t-shirt is a white one with a blue stencil of a pig on it from a school play, which is now far too small to wear but lives in a cupboard.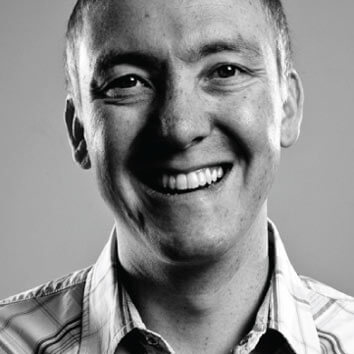 Neil
Neil is the CEO. He spends his days trying to understand what makes the perfect t-shirt ordering service. His favourite t-shirt is from his favourite podcast, The Bugle. But it's now so worn it's relegated to sleeping in.
---
Our Story
Back in 2011, operating out of a tiny warehouse in south Wales, we set up our first t-shirt printing companies, Dizzyjam and Cotton Cart. At the start, we'd stay up late at night printing one-off, bespoke t-shirts for the music industry. Since then, we've expanded, improved and moved multiple times, and now we're selling hundreds of thousands of bespoke, one-off shirts worldwide.
But our customers wanted more. They loved our one-off shirts. But they kept asking us "Can I order 20 t-shirts? 50? 250?" The requests kept coming in. So we took our knowhow and we decided the best way to help them was to build Ramp Tshirts - the simplest, friendliest custom printing service in the world, and the simply the best way to order screen printed t-shirts and hoodies for teams and events.
We've got offices and printing facilities across Europe and the USA - so our customer support is ready to help your order get to you fast, wherever you are. Finally, Ramp is committed to making the world a better place. Neil has signed the Founders Pledge, and we also give away free t-shirts to groups and projects who are doing good work in their communities.