Screen Printing vs Digital Printing
We've previously written about what high quality screen printing is (and why we have thousands of happy customers through using it), but there's another type of printing that you may have heard of called Digital Printing (which is also known as Direct To Garment, or DTG).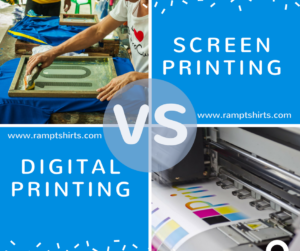 At Ramp, we use screen printing to print your t-shirts. Why? Well, we think it's the best, most tried and tested method. But let's look at DTG too.
Continue reading "What's the difference? Screen Printing vs Digital Printing"