Limited Edition T-shirt Number 2:
Designed by Adam at Croatoan Design.
It's maybe stating the obvious, but we live and breathe t-shirts here at Ramp HQ. And we've written before about how we think t-shirts are a great way to say "thank you" to your customers or users. So it's only right that we lead by example. When you place an order with us, you'll get a very special limited edition t-shirt. For free. In the size of your choice.
The first limited edition design is now totally gone, so we're happy to launch our second design. Check it out: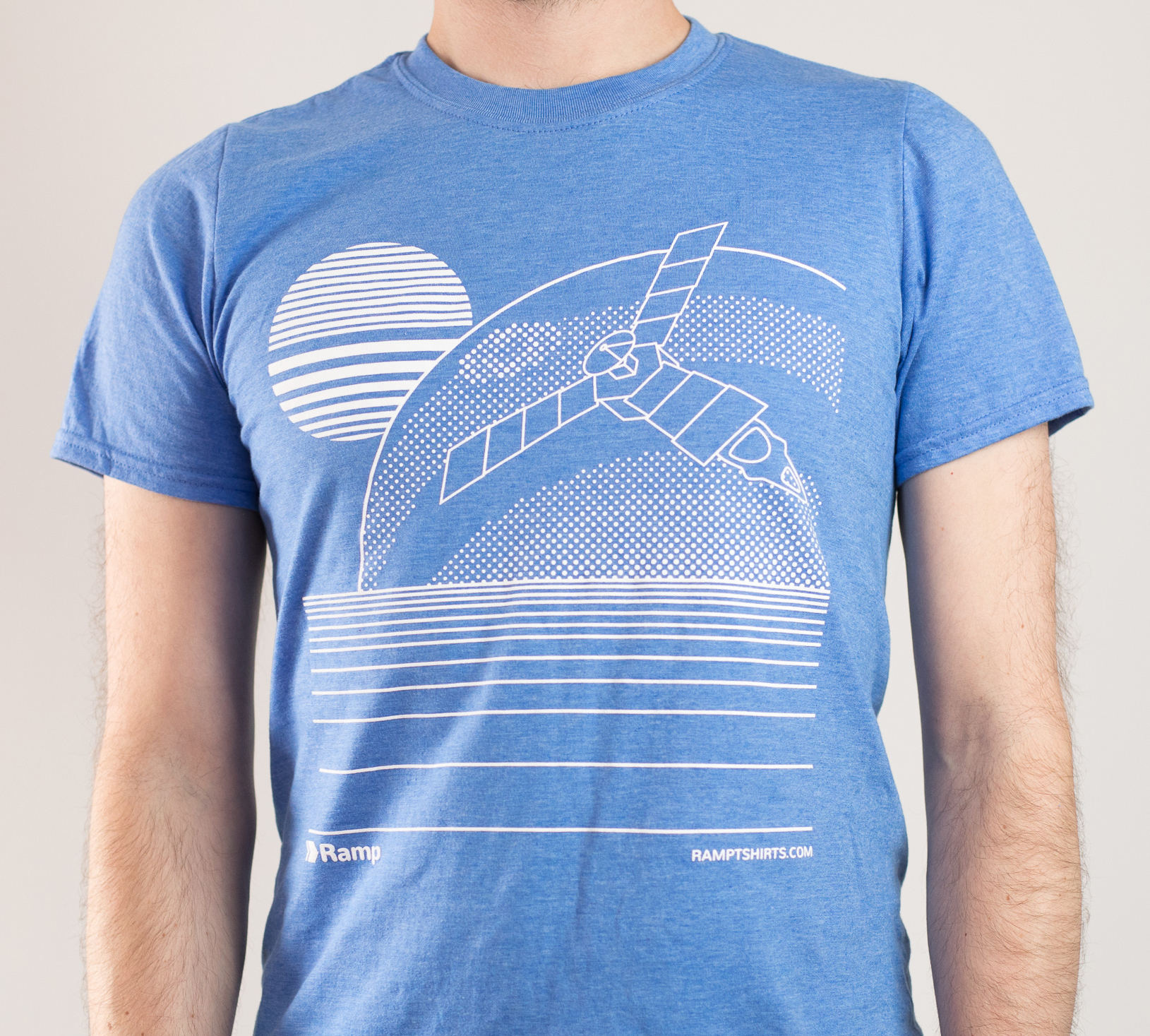 Adam Chard at Croatoan Design made this great t-shirt design exclusively for Ramp and features a bespoke geometric design. These are our Standard shirts -the Gildan Softstyle in Heather Royal. The design is high quality screen printed in white.
Adam says:
"When I was asked if I'd be interested in designing a new shirt for Ramp, I was looking at the amazing photos of Jupiter that NASA had just released from their Juno mission. Of course I wanted to design the t-shirt – and what developed was inspired in equal parts by super-modern space exploration tech, and old-school space exploration computer games like Asteroids and Elite. I thought it could be something that would appear on the side of the cabinet for Juno: The Game at a seaside town arcade. You might even see an iconic arcade game character making a sneak appearance on the design…
Huge thanks to the Ramp team for indulging my space-nerdiness!"

If you want one of these beautiful shirts, the only way to get hold of one is to place an order with us. (we sometimes reward people who recommend us to new customers too, hint hint!)
They're strictly limited edition. When they're gone we'll be replacing them with another guest design.
Here's Adam wearing his own design (in front of one of his own poster designs for a classic film showing at a stately home).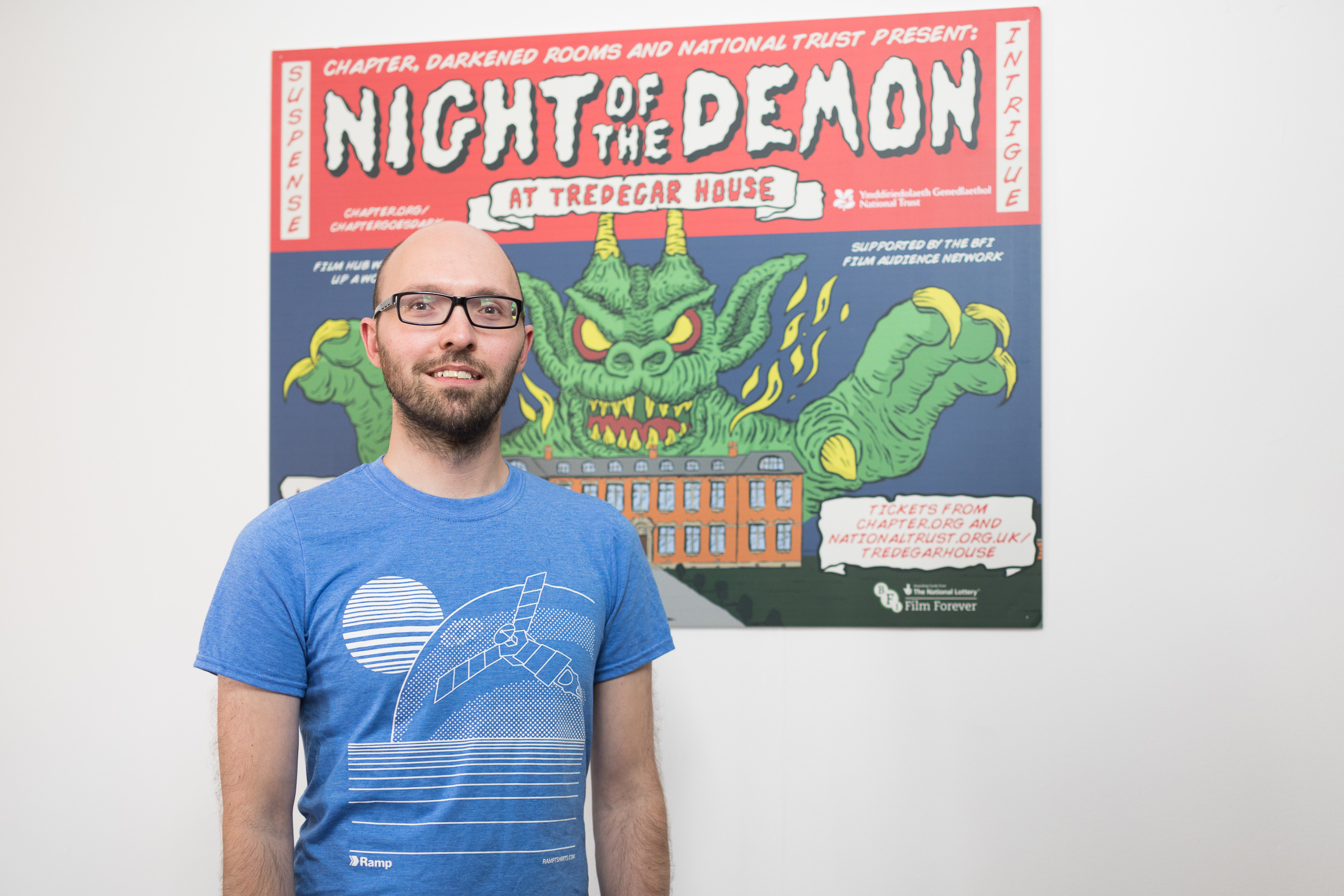 The ONLY way to get one of these beauties is to place an order at https://ramp.fm – what are you waiting for?
All photos by www.simonayre.co.uk