Introducing one of our favourite t-shirts. We call it the Premium t-shirt: the American Apparel 50/50, also known as BB401.
BEST FOR:
Tech firms; Silicon Valley Startups; those who have a good budget and want to send a premium product to favourite customers, and those who want to sell only the finest merch.
The AA50/50 is a super stylish cut, feels incredibly soft to wear and screenprinting looks amazing on it.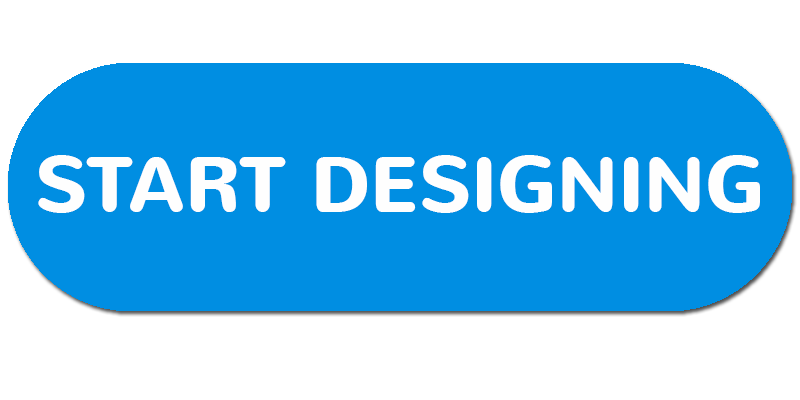 Why is it called the 50/50? Because it's 50% cotton, 50% polyester. The polyester adds in so much softness and flexibility over a 100% cotton t-shirt, which is really noticeable. It means you can wear it straight from the box and there's no real need for ironing. The polyester also helps to stop shrinking so the garment will last longer. The average cotton weight of an American Apparel 50/50 is about 125gsm – grams per square metre. Lighter than many shirts, but it allows for the soft, fitted, fashion feel of the shirt.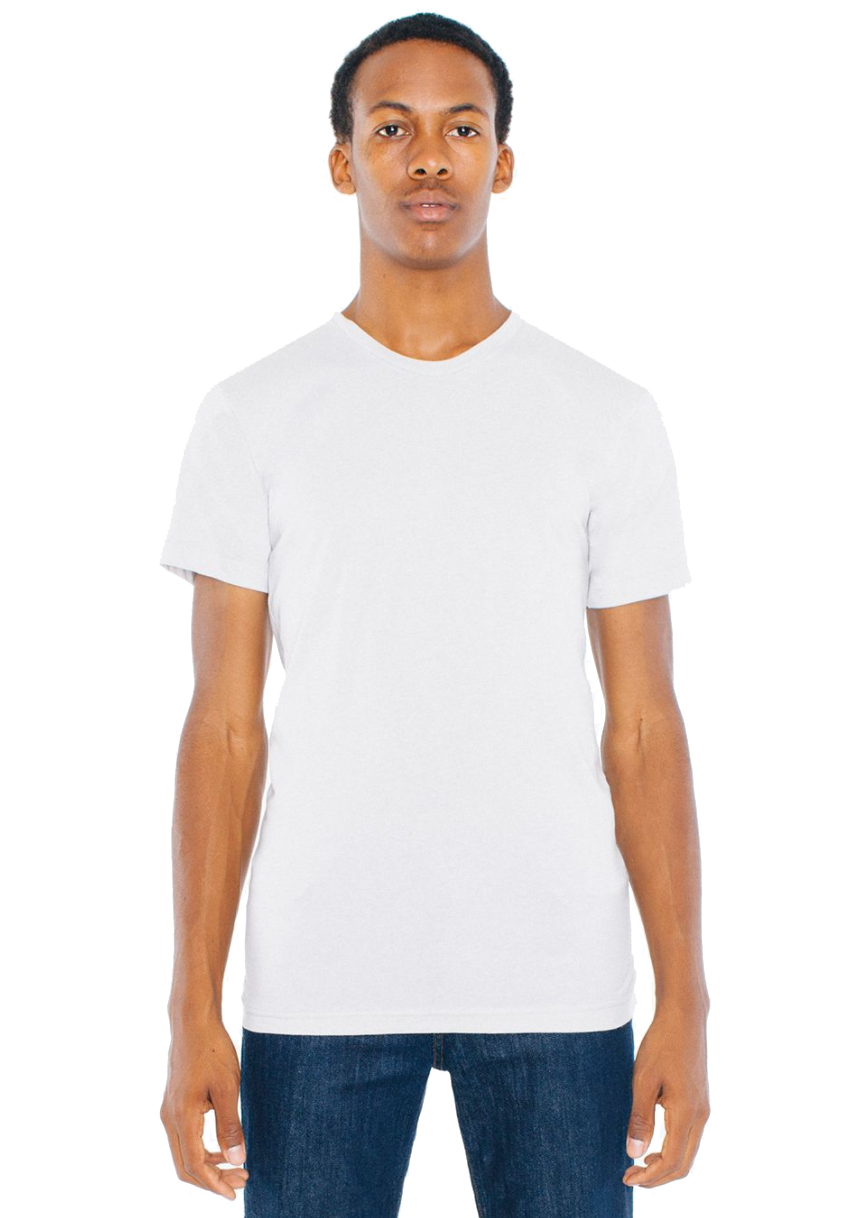 The fit is a slim, flattering cut that hangs a little longer than some other t-shirts.
Take a look at the sizes below – you may find you want to size up unless you like to wear your shirts fitted.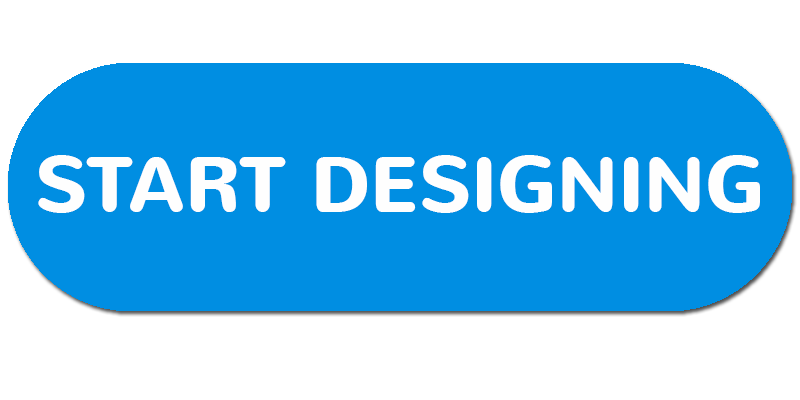 This shirt is available in plenty of colour options too – if we don't show it on the site, please ask and we'll see if we can source them for you.
American Apparel 50/50 colour options:
*Some of the colours are available only for UK or USA market, so please ask us.
For the 50/50, some of the colour options are called 'heather' – which means there are some polyester specks added for visual texture and feel to the garment. The heather t-shirts are also even softer due to the polyester, so they're a great choice if you're going to be doing any sport in your t-shirts, due to that extra flexibility.
But maybe you are searching for custom hoodies, bags, vests, sweatshirts or prints with non standard placing?  If so, go to our Products page!
Here's a close up of the premium t-shirt in 'Heather blue':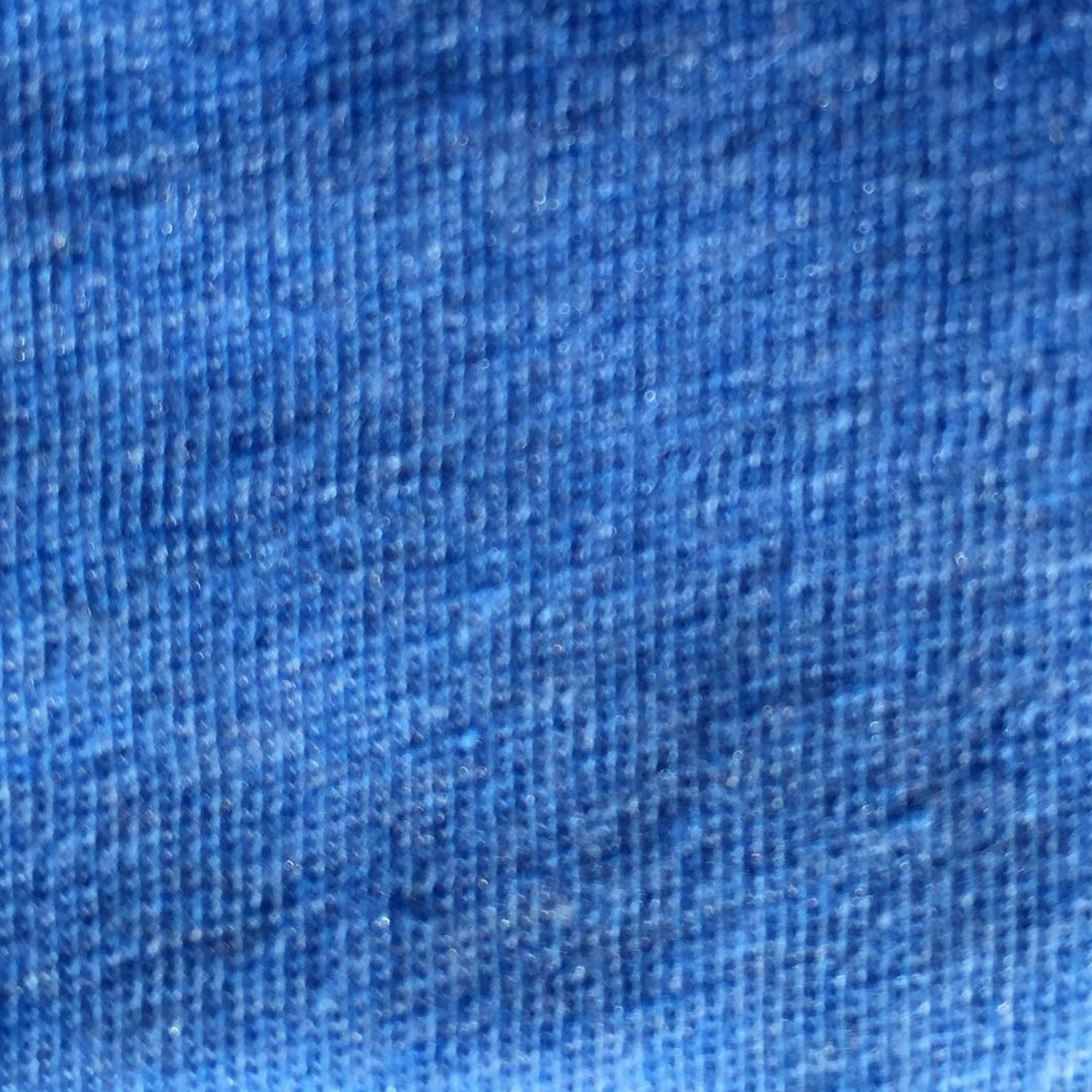 American Apparel 50/50 is a crew neck shirt. It's a mid soft neck, with a relatively thin collar, and it hangs a little lower on the neck than other t-shirts, but it's definitely not a scoop neck. Here's a detailed look at it: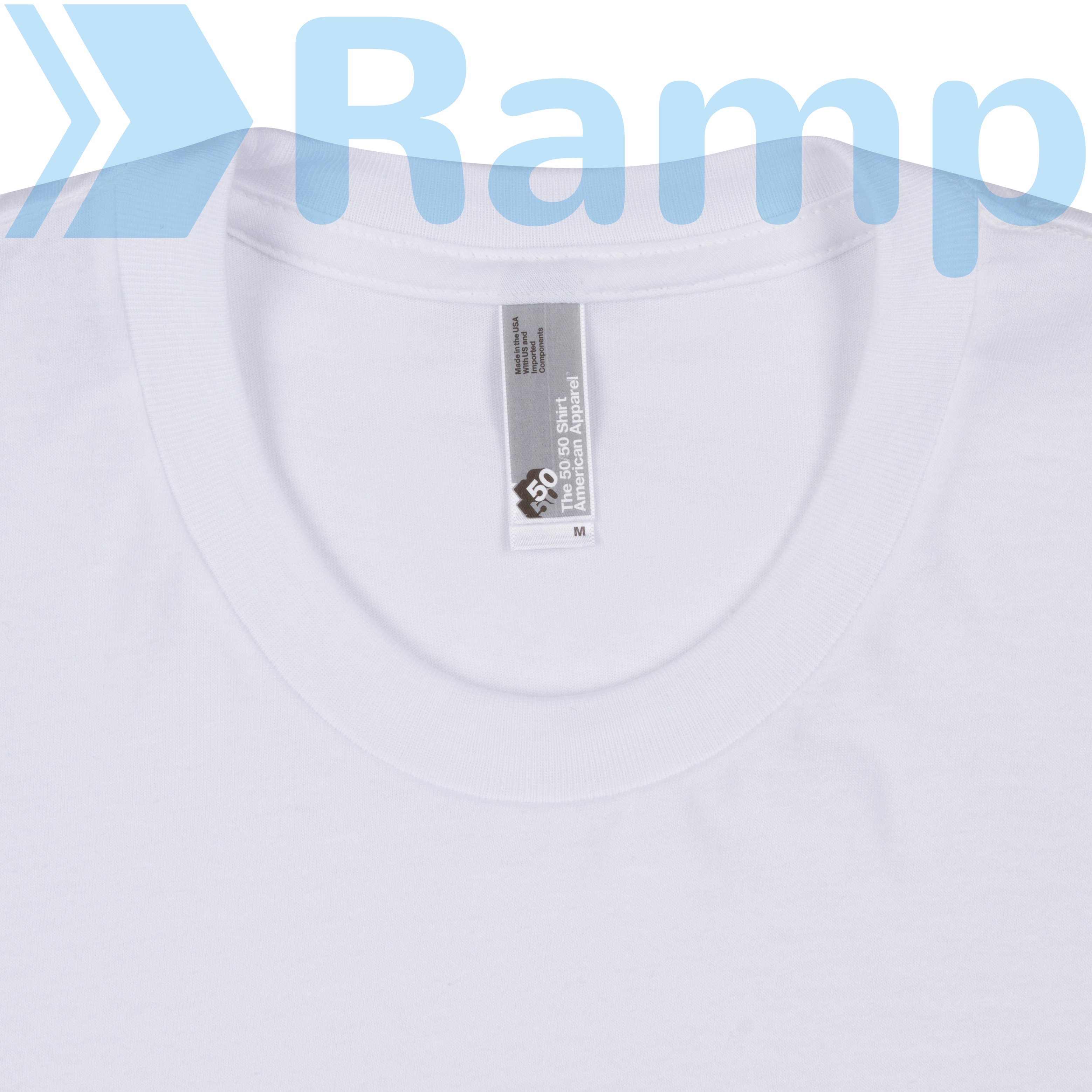 It's a unisex t-shirt, so there's no direct women's equivalent, but we'd recommend the 100% cotton 'fine jersey' t-shirt (also known as the 'Girly T'. It's not 50/50 cotton/poly but it is a great t-shirt.
Customise your American Apparel 50/50 t-shirt here now.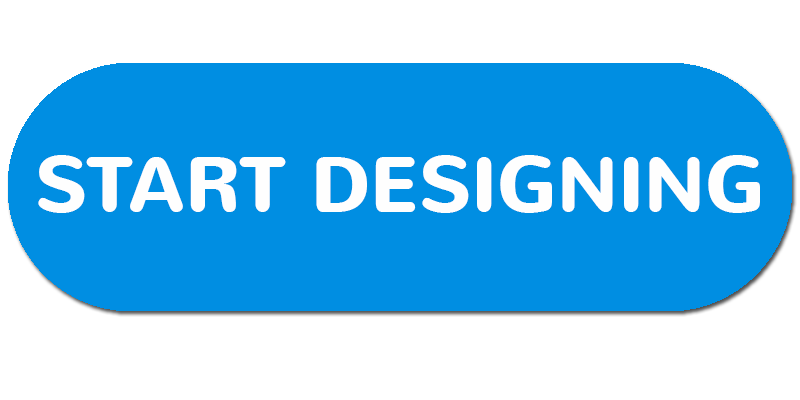 Some of the colours on the 50/50 unisex are slightly different from the women's fine jersey, so if you want to match mens and women's colours exactly please contact us.
Here's just a few of the AA 50/50 t-shirts we've printed:
If you have to deal with a smaller budget, but still would like to keep the quality of your custom apparel, check out our Standard t-shirts – our favourite ones!

And if you are going to giveaway a lot of free custom t-shirts at an event, for example, then you should check out our Budget t-shirts.
GET A QUOTE!
Need hoodies, bags, or organic shirts? Don't see the colour you need? Need a type of custom apparel you don't see on the Products page? Just shout. We can source and print on most things!