One of the most common things people need to do with their screen printed hoodies is get them posted out, e.g. to their customers, or to their team. But that isn't as straightforward as you might think. If you're selling online, you're going to need to know how much is your hoodie weight so you can charge or budget the right amount. And if you're posting to another country, a small difference can really increase the shipping cost.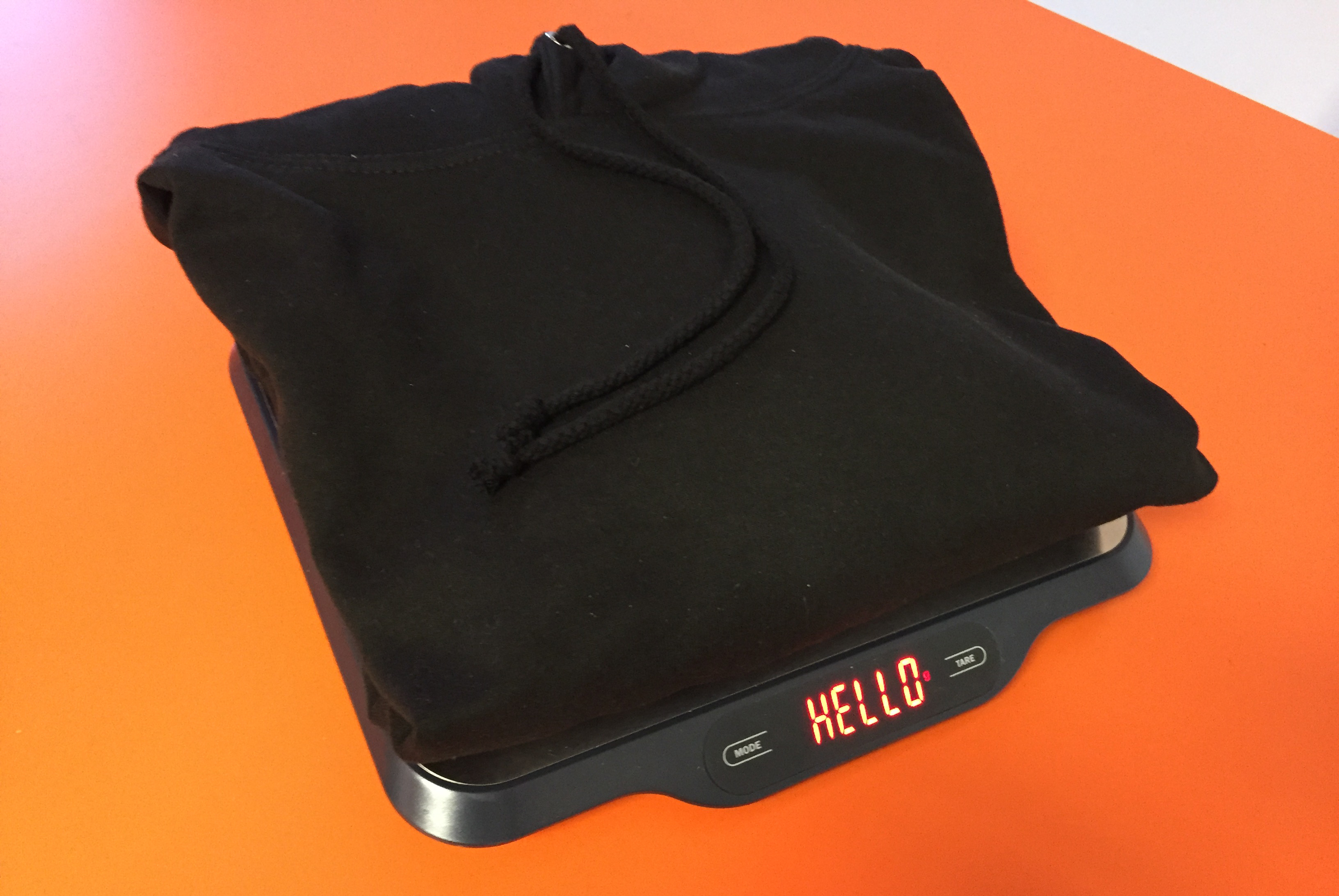 But what happens if you're buying the wrong size merchandise for your team or event (and it's costing you money!)? Learn more here!
So we've taken some of the more popular brands of hoodie, weighed them for you and put together this handy table below for reference. If instead you want to know how much t-shirts weigh, you can check that here.
If of course, you haven't already ordered your custom hoodies, you can have them ordered with us in just 3 minutes. Click here to get started.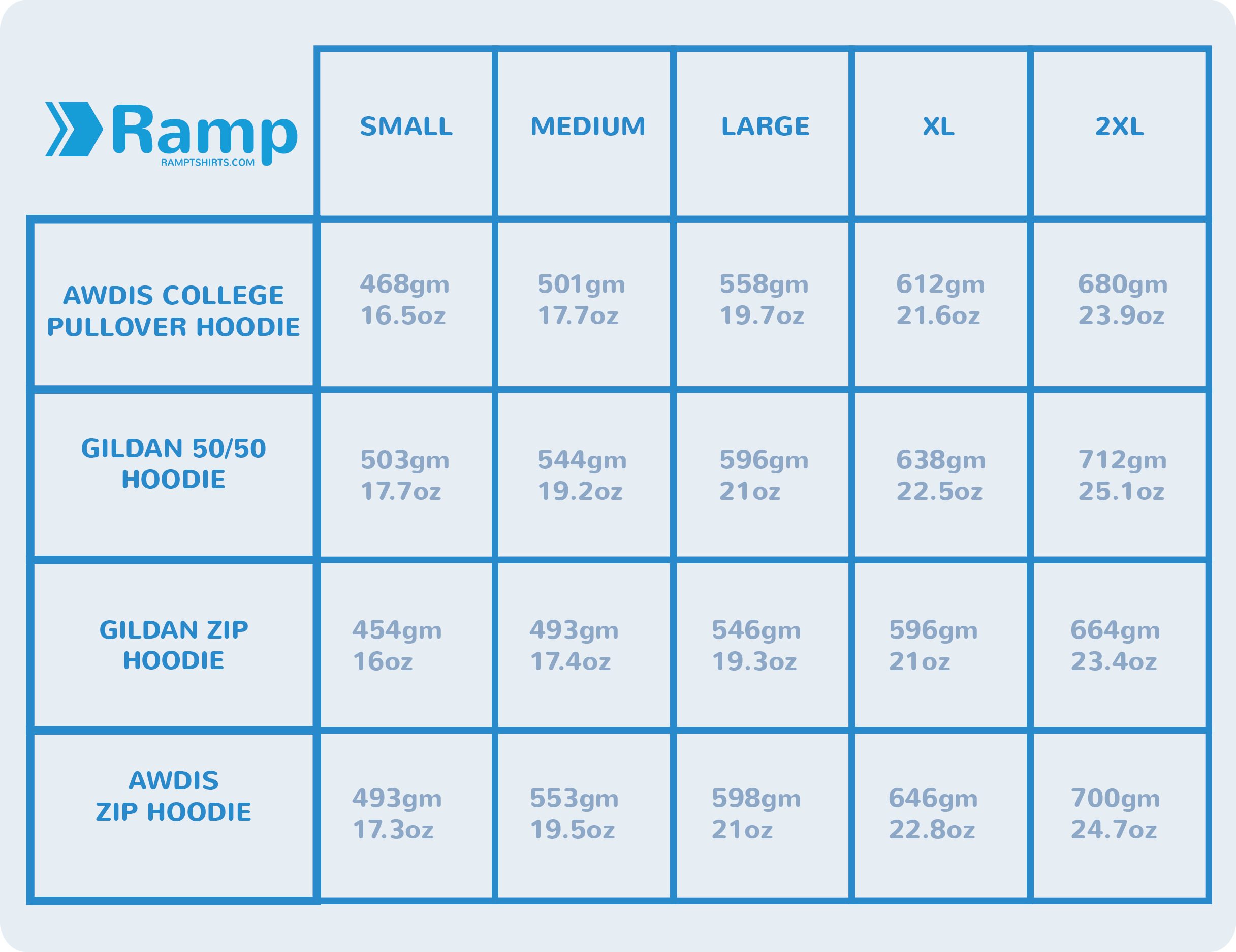 So, a small AWDIS pullover hoodie weighs 468 grams / 16.5oz. A medium Gildan 50/50 Hoodie weighs 544 grams / 19.2oz. And an XL Gildan Zip Hoodie weighs 596 grams / 21oz. So, an average hoodie will probably weigh about 450 grams for small sizes up to 700 grams for 2XL depending on the size and make of hoodie.
Learn what the difference is between screen printing & digital printing. Does it affect the t-shirt weight?
Please note – weights can vary from territory to territory and from year to year. Manufacturers do change the 'recipe' on occasion, and not only that, the weight can change due to things like humidity too! Another thing that can change the weight is a 'heather' finish (this will tend to make it lighter by a couple of grams). So – take these as a rough guide and always round up.
See how ClickFunnels use their custom t-shirts build a community!
Pack it up, pack it in.
Also, let's talk packaging. A great way to send an individual hoodie is a plastic mailbag. These are great value, waterproof and lightweight. Typically a plastic mailer that can hold one folded hoodie will measure around 400mm x 300mm (12″ x 16″). In the UK, this also has the advantage of being small enough to qualify for the cheapest type of parcel post. These mailbags add 15g to each item though, so be aware!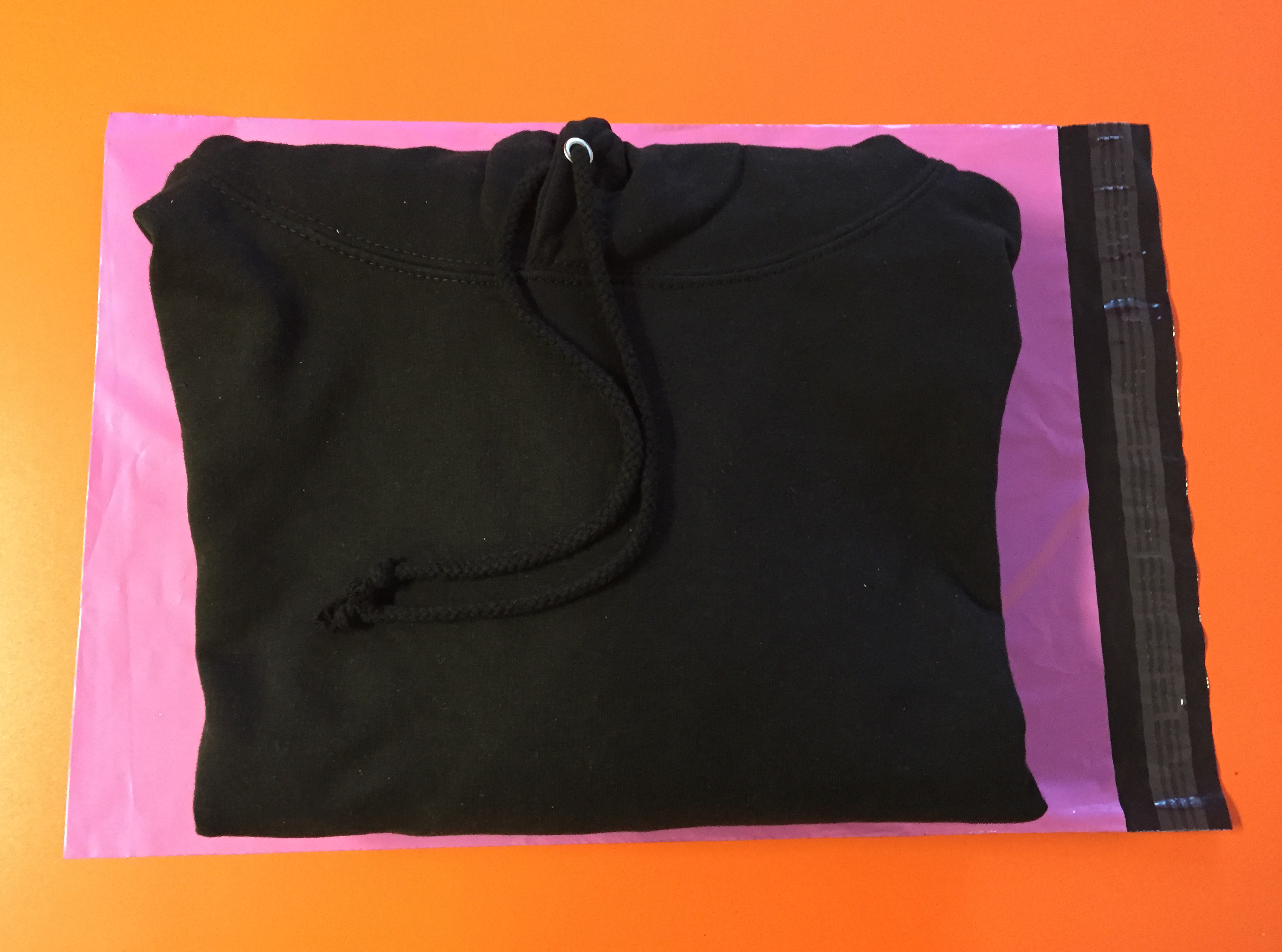 Adding in a packing note or a postcard will add weight too – the A5 cards we put in with some of our shirts weigh 6g.
Based in the UK and need to send a t-shirt somewhere? We strongly recommend our friends over at Parcel2Go.
Ready to customise your screen printed hoodies? Click now to upload your design: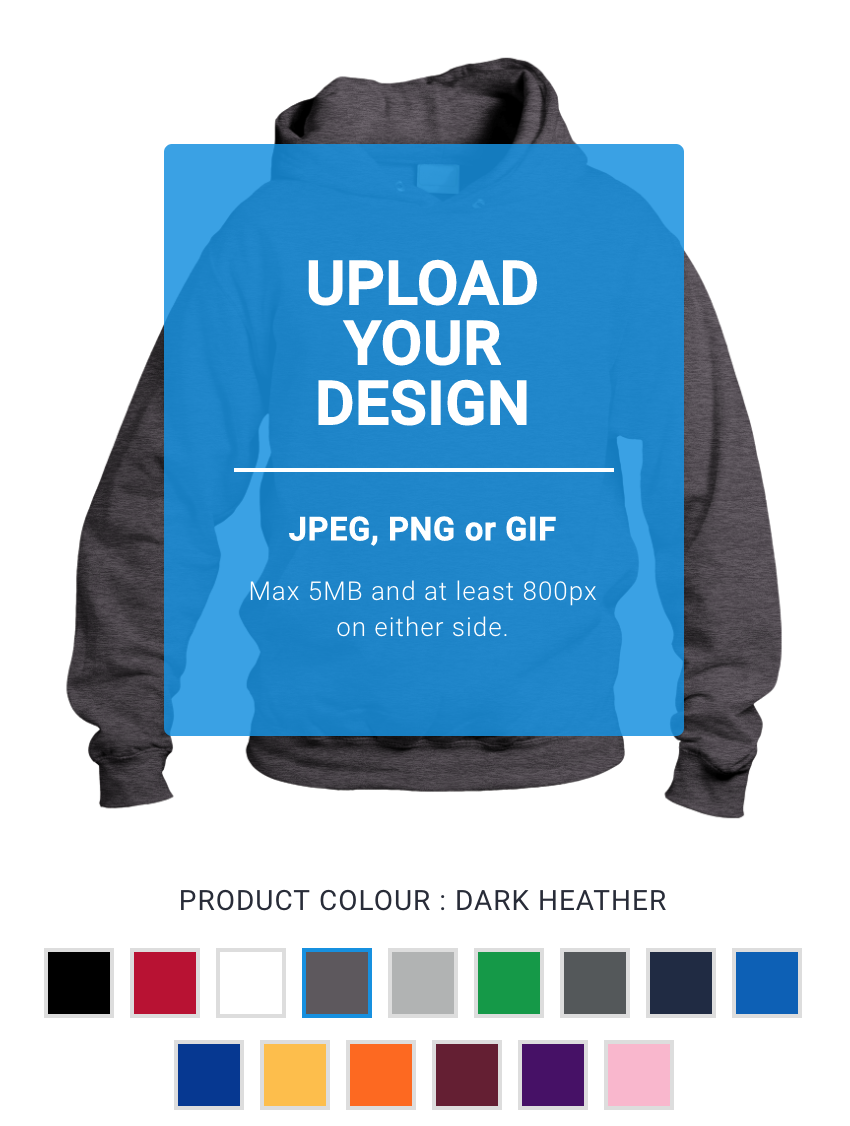 Any questions?
If there's anything we can do to help, just ask in the LiveChat box, give us a call, email us, or use the QUOTE REQUEST FORM below:
And don't forget the free checklist below so that you have all the things you need to know before ordering custom garments and more in one quick and easy document.