Ramp For Good #2
Regular readers will know about Ramp For Good, our project to give away free (or very heavily discounted) charity t-shirts to organisations making the world a better place.
The recipients of June's donation are Eat Or Heat, a brilliant food bank based in London. With the number of people in the UK needing to turn to food banks now at a record high, the work they do is increasingly important. Eat Or Heat is there to support them as they struggle to pay bills AND feed their families. In other words, you shouldn't have to make a choice. "Life shouldn't be eat or heat".
They accept tinned and long-life foods, as well as sanitary products, and use them to create food parcels for the vulnerable in the community.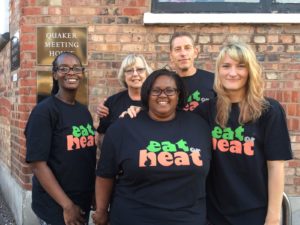 We are massive fans of the work they do! And we were more than happy to help them out with making their volunteers look great. (although this smiley lot clearly don't need too much help with that!)
Although food banks shouldn't really need to exist in the one of the wealthiest nations in the world, the fact is they do. And it's important that their work is supported so that they can continue to feed those who just can't afford it themselves.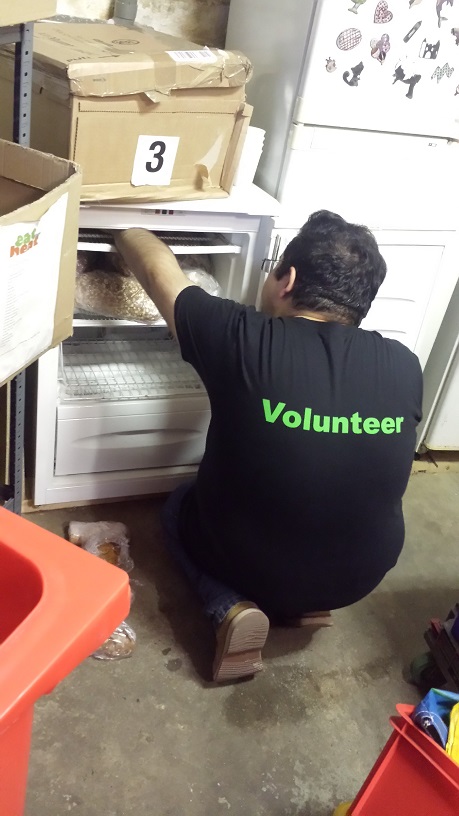 There are a number of ways in which you can support Eat Or Heat:
If you want to support your local food bank, or even volunteer at one, you can find a list of UK foodbanks here and a list of USA foodbanks here. (Note: these are only partial lists – there will be many more).
Are you making the world a better place? Will t-shirts from Ramp.fm help you spread the word about the work you do? Or will it make your team look better, more friendly, or more professional? If so, drop us a line via Facebook or Twitter, and we'll try to help.