This is the story of how we emailed 50,000 companies, with the "best cold email ever", offering the services of Ramp, the smartest, simplest, custom t-shirts ordering site in the world. Each sales email featured a photo of me, Ramp's CEO, wearing their company t-shirt so that they could see what they would be buying. And whether they bought custom t-shirts, or custom printed hoodies, it drove an incredible amount of traffic and customers our way.
Just click on the blue button at the top of the page to see our prices.
(UPDATE – We're currently raising investment. Drop us a line if you're a professional investor and interested in helping a smart, innovative, data-driven company reach its potential. My email address is in most of the screengrabs.)
(UPDATE 2 – this blogpost has been shared so widely it's now been copied/rewritten in French and German).
UPDATE 3 – Neil is being asked to speak about this campaign at various events and conferences. So far it's been really well received, with audiences in  four different countries describing it as insightful and genuinely useful (honest!). Drop us a line if you're interested in .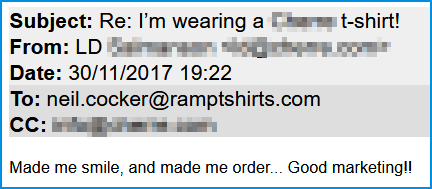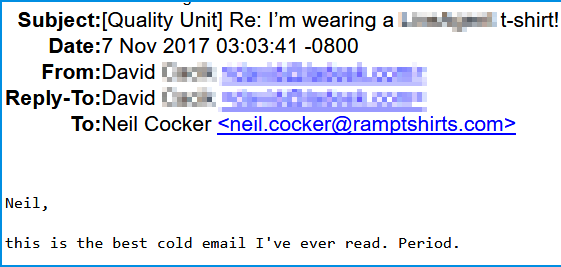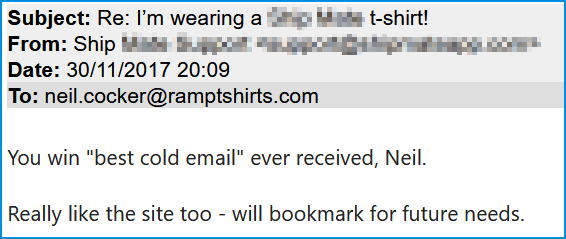 Continue reading "How we wrote and sent the "best cold email ever"."