Running a crowdfunding campaign where you need to send hundreds of t-shirts, totes, and hoodies to supporters can be stressful. As can organising all the shipping for a fast-selling t-shirt design that you want to get out to your fans. Or just finding out what t-shirt sizes your big team all want.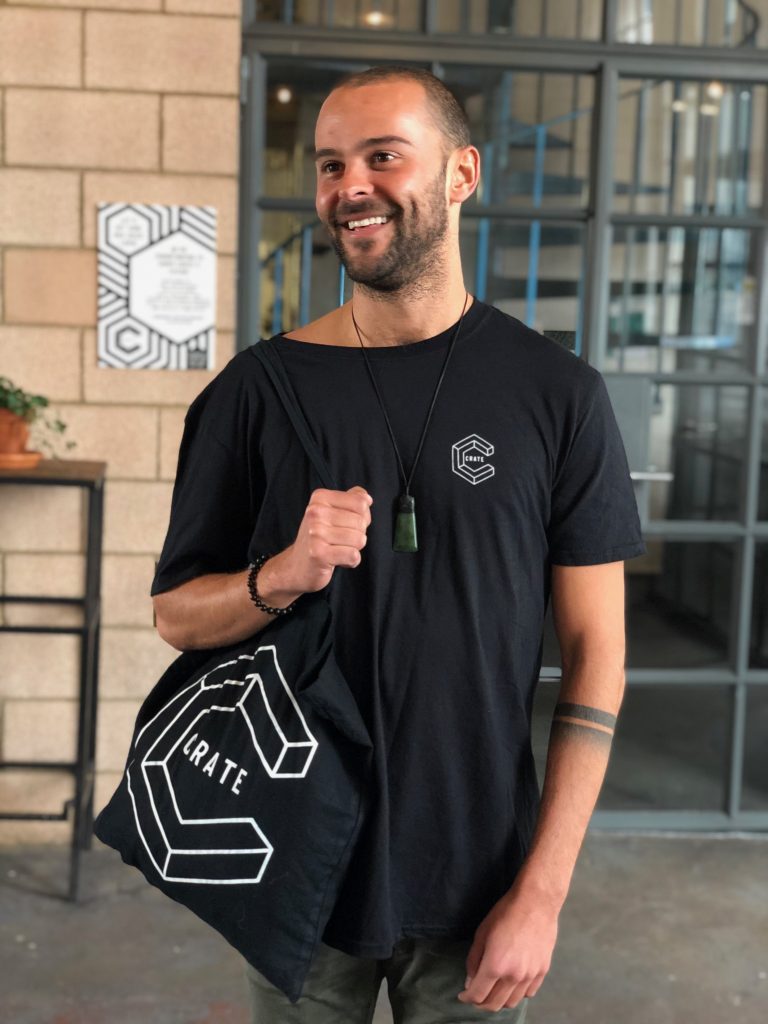 We're well known for our great quality printing (don't believe us? – just check the reviews on Google!), but the good news is that we've just launched our new fulfillment service. You can rely on good quality picking, packing, and tracked shipping to customers all over the world.
We'll even help you collect sizes from your fans if you need to!
The basics
The process of getting high quality merchandise printed, and into the hands of your fans, customers, or team-members, is broken into three main parts:
Printing
Information collection (addresses, preferred sizes)
Distribution (sending individual packets all over the world)
We can do any mix of the above, so just pick what works for you.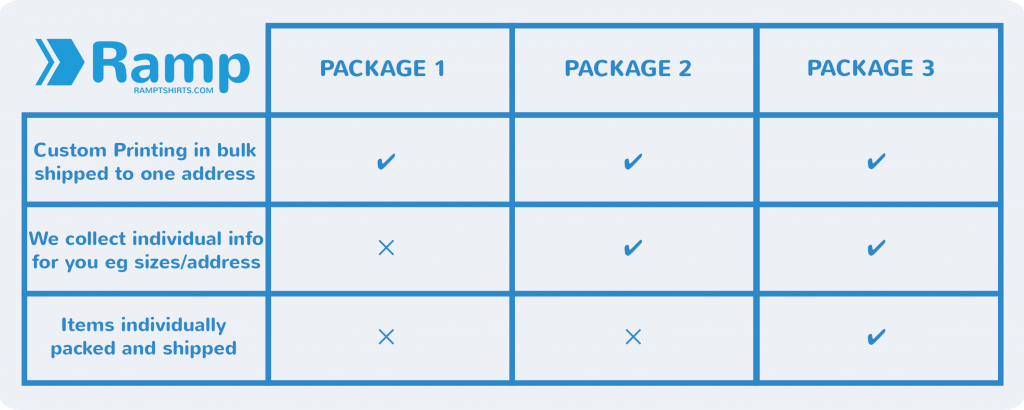 the options
Package 1 – This is the usual high-quality merchandise printing service that thousands of customers have benefitted from. Just upload your design here, choose your sizes, and checkout in under 3 mins. You'll soon have great quality merch on your doorstep to sell, giveaway, or kit out your team.
Package 2 – Maybe you have a large team that you need to collect all the preferred sizings from. Or maybe you've just done a big crowdfunding campaign and you have promised all your supporters a t-shirt or tote bag for their backing. Well, just let us take care of that for you. We'll create a bespoke form for you (click here for an example), then deliver you great quality merch. PLUS you'll get a detailed list of information collected from your team-mates, supporters or customers, so that you can distribute accordingly.
Package 3 – Don't have the time or space to distribute to hundreds of supporters or fans? Don't want to spend hours at your local post office after spending the whole of the previous day putting hoodies and caps into waterproof envelopes? Then let us do it for you! Not only will we print great quality merch for you, and collect any info required from everyone who's lucky enough to receive it, but we'll securely send it directly to them. Leaving you free to concentrate on your core business.
Note – while we can send to your customers anywhere in the world, individual shipping is currently only available from our UK print facilities. We'll happily send globally from there, but be aware that outside of Europe it may take a week or so for your customer's merchandise to arrive. Our US print facilities will hopefully bring this service online later this year.
get started
For more info about how we can help you get great quality merch directly into the hands of those that need it, and to get a price list, send an email to [email protected]