Limited Edition T-shirt Number 3:
Designed by Lowri at LowriHowells.com.
It's maybe stating the obvious, but we live and breathe t-shirts here at Ramp HQ. And we've written before about how we think t-shirts are a great way to say "thank you" to your customers or users. So it's only right that we lead by example. For every order of over £250/$250 you'll get a very special limited edition t-shirt. For free, in the size of your choice.
The first and second limited edition designs are now totally gone, so we're happy to launch our third design. Check it out: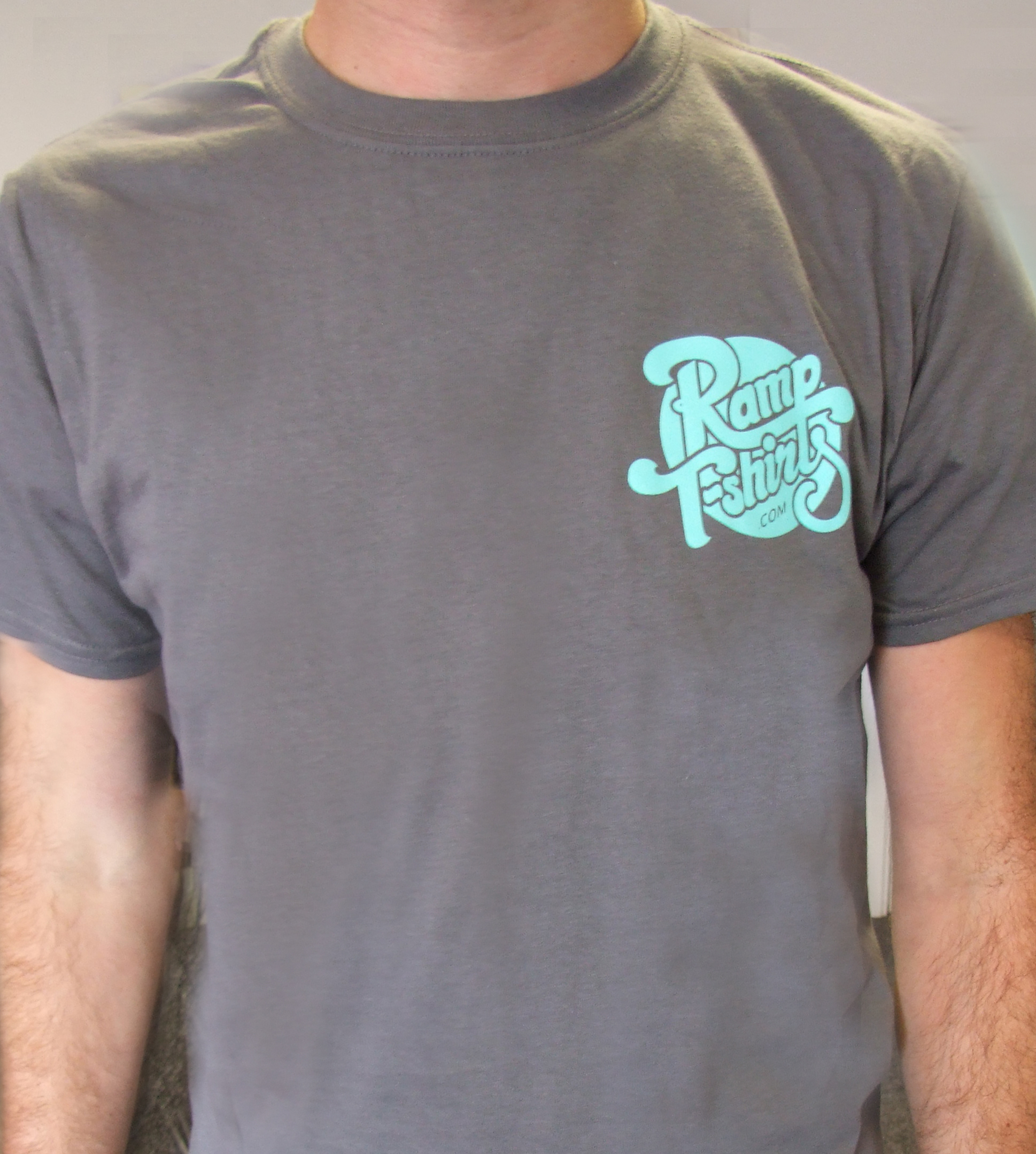 Lowri Howells made this great t-shirt design exclusively for Ramp . These are our Standard shirts -the Gildan Softstyle in Charcoal. The design is high quality screen printed in an Aqua Pantone 333C.
Lowri says:
"When Ramp asked me to design a t-shirt for them with a pretty open brief I was excited for the chance to do a fun creative project like this.
Recently I've been doing some hand lettering work so it was a great opportunity to do some custom lettering for Ramp. I studied typography at university and I've been inspired by lettering artists such as David Milan, Will Paterson and Jessica Hische, the later of which I was fortunate enough to see speak at OFFF Design Festival in Barcelona last month.
I wanted to give the t-shirts a bit of a vintage/retro feel, after doing some research I sketched the initial design, then worked on a few iterations in pencil before taking it into Illustrator and refining it further to create vector artwork.
Thanks very much to Ramp for the opportunity and for the creative freedom, it was a pleasure!"
You see more of Lowri's work here:

If you want one of these beautiful shirts, the only way to get hold of one is to place an order with us. (we sometimes reward people who recommend us to new customers too, hint hint!).
They're strictly limited edition. When they're gone we'll be replacing them with another guest design.
Here's a close up of the print detail: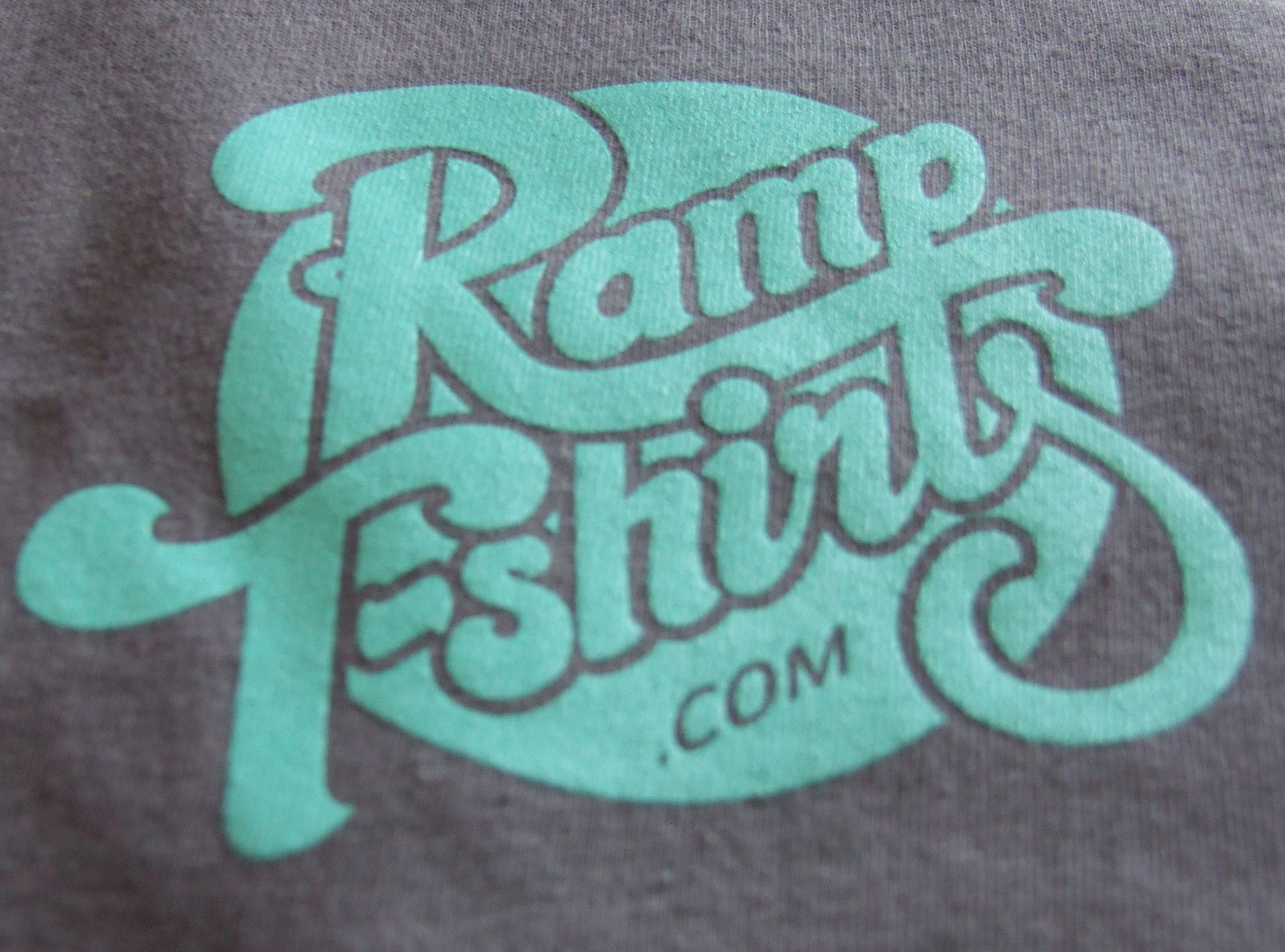 The ONLY way to get one of these beauties is to place an order at https://ramp.fm – what are you waiting for?