We're currently running a series of webinars aimed at helping you understand how to use t-shirts to win more business, get more users and customers, at the same time as making you look good!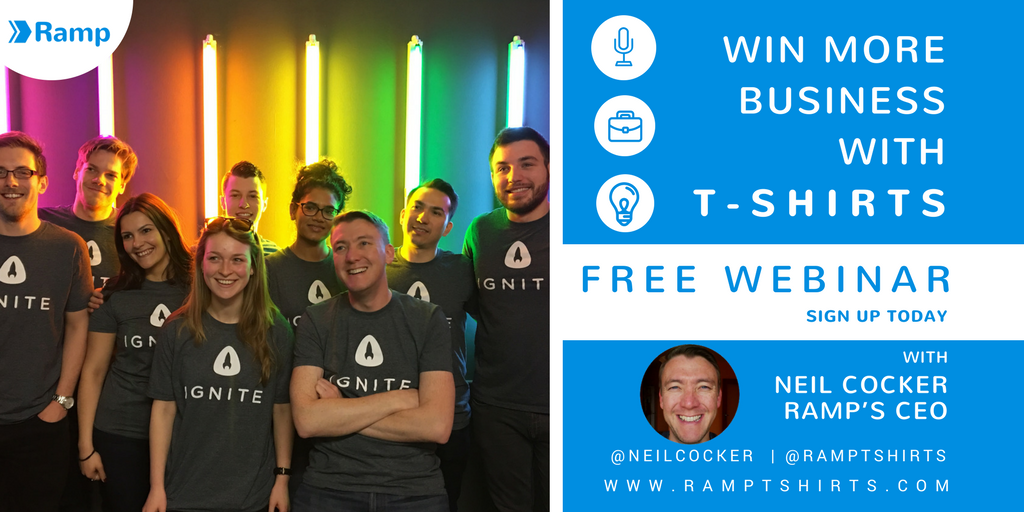 In this short webinar, you'll find out:
Why t-shirts *rock* at winning you more business.
How to make it a nearly risk-free marketing channel.
How to calculate the return on investment.
How they will pay for themselves many times over.
How to do it like the companies who have made millions using t-shirts as marketing tools.
How to use insider tricks for maximising value when ordering.
SIGN UP FOR THE FREE WEBINAR BELOW:
Finally, we give away the secrets behind our cold email campaign that broke the internet.
From analysing case studies of businesses that have done it brilliantly (and generated millions of dollars of revenue from it!), to understanding the return on investment of t-shirts (or any other type of merch or swag), Neil will run you through everything you need to consider in order to make sure you win new business, and make people love what you do!
The webinars are conducted on a weekly basis, at different times to accommodate every time zone. If you'd like to know when the next webinar is, enter your email above.
If you can't tune in, don't worry – a recording of the webinar will be sent to you afterwards.